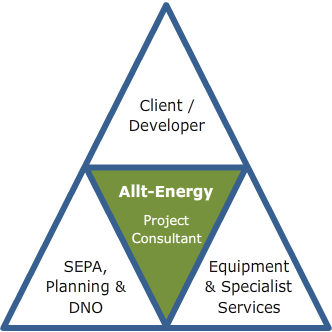 Specialists in run-of-river hydroelectric generation schemes:
Design
Planning
Construction
Operation and Maintenance
Upgrading and Refurbishment
Dependable professional service to owners and developers.
Covering all parts of the country from our base in central Scotland.
If you wish to discuss a specific project or you have a general enquiry please contact us.
Allt-Energy Limited, Coillechat Mill, Callander, Perthshire, FK17 8LN.
Tel: 01786 841855